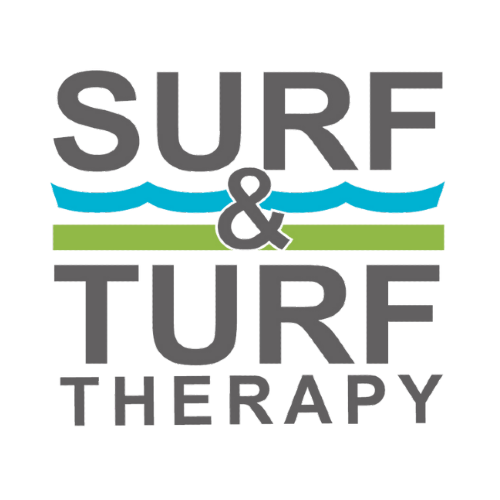 Surf & Turf Therapy is a 501C3 nonprofit that provides opportunities for horseback riding, surfing and community integration to underserved populations, including people with disabilities, as well as individuals from under-resourced communities. We offer free learn to ride and learn to surf programs to children from local under resourced neighborhoods, teaching everything from general horsemanship to riding, and ocean safety to riding waves.
Physical and occupational therapy services target traditional, functional goals using non-traditional settings including the barn, beach and community settings, which offer unparalleled opportunities to address deficits in strength, stability, body awareness, coordination, safety awareness, tone management, flexibility, attention and sensory integration. The focus of treatment is to improve daily life skills, such as walking, postural alignment, talking, and writing, rather than simply teaching individuals how to surf or ride.
Family and friends are invited to join in treatment sessions, with programs emphasizing functional, fun, and inclusion-based approaches.
For more information:
Surf and Turf Therapy
Dr. Jillian Stewart, PT, DPT, HPCS
Executive Director | Founder
e [email protected]
p 949.312.7227
www.surfandturftheraphy.org