Main Content
RSV VIRTUAL TOUR
Rancho Sierra Vista Equestrian Center offers several unique amenities including specialty arenas, quarter mile Conditioning Track, Veterinarian Facilities and Hospital, Horse Ambulance Service, Training and overnight Security. With so many exceptional amenities, you would probably expect to pay much more for your board/training fees. You'll be surprised to learn that Rancho is among the MOST competitively priced facilities in all of Orange County!
OUR HISTORY
Here is a little story on how it all started...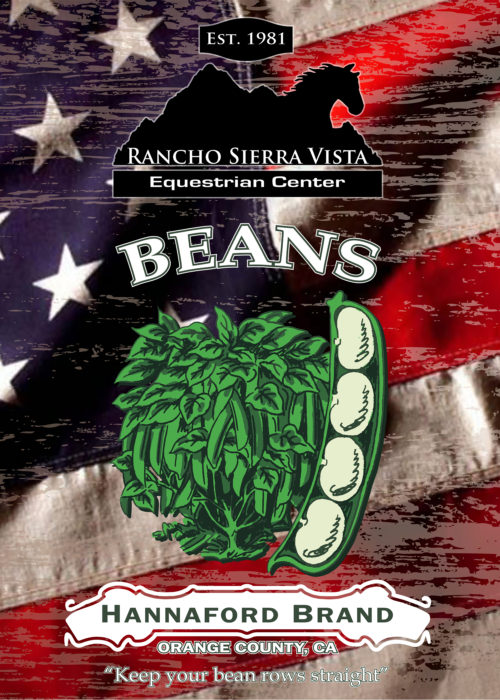 Our Mission: To provide a clean, safe equestrian environment that nurtures both horses and horse lovers!
Rancho Sierra Vista Equestrian Center is situated in the heart of picturesque San Juan Capistrano, California. Famous for the beautiful Mission San Juan Capistrano and the annual return of the "Swallows", this ocean-close jewel is also rich in equestrian history. In fact, San Juan boasts the title of "Equestrian Capital of the West Coast"!
In 2010, Rancho Sierra Vista Equestrian Center celebrated 30 years of equestrian patronage. Under the ownership/management of Patty Garrison, Rancho has emerged as a first-rate boarding & training facility that features many amenities found nowhere else in Southern California.
Set amongst the Southern California coastal hills, the property enjoys a moderate coastal climate, access to beautiful trail riding and convenient access to the quaint downtown attractions.
Beautiful, convenient, affordable! Rancho Sierra Vista Equestrian Center.
I have been a boarder at Rancho Sierra Vista for almost 7 years. I always had a dream of owning a horse and I knew if I did not do it soon i never would. the first thing I had to do was choose an equestrian center that could help me realize this dream. After looking at all the facilities in the area I drove into Rancho Sierra Vista. From its beautiful white fencing, the friendly people I met and its pristine arenas I knew immediately this was the place. Whether you are a novice like me or an experience equestrian, Rancho Sierra Vista has something for every horse lover. It is so much more than just a boarding facility for your horse. On a personal note, my horse became very ill almost 5 years ago. Having my vet on site during this crucial time was instrumental in pulling him through. The help and the emotional support my horse and I received "everyday" from the owners and staff at Rancho Sierra Vista meant more than words can every say. I will be forever grateful.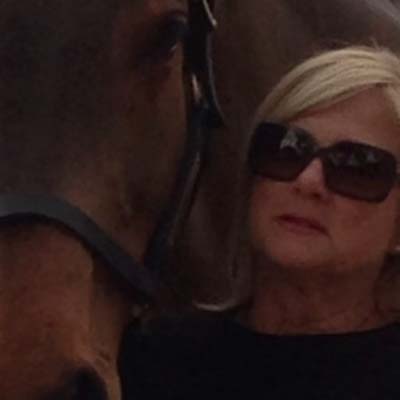 Sue Brennan
As a 25+ year client, Rancho Sierra Vista is more than just a place to board my horse. RSV is where I have made life long friendships — both human & equine!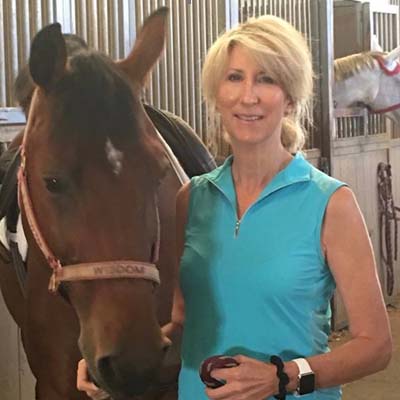 Linda York
I am so grateful to have found a place at Rancho Sierra Vista. The ranch has been passed down through generations and continues to be a family-owned business. In my years as a boarder, I have found the owners and staff at RSV to be forever accommodating and concerned for the needs of me and my horses. I continue to feel blessed to have the privilege f being a horse owner and I am even more fortunate to have found a little piece of heaven just off the busy streets of life at Rancho Sierra Vista for me and my horse.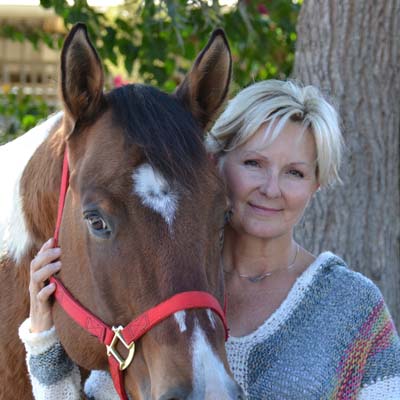 Cari Wright Aizenstadt